We're Live! Welcome to the new Polnetx website.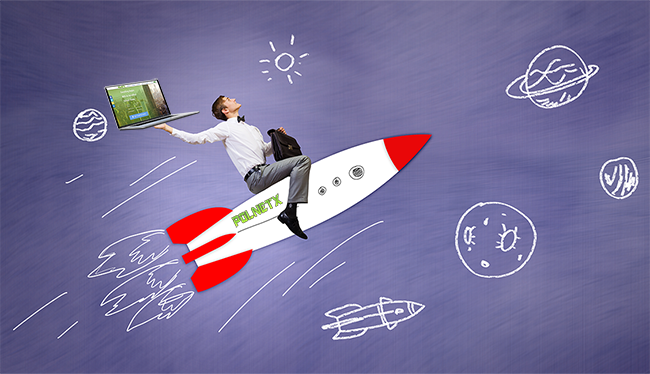 ---
February 21, 2020 by Polnetx
Welcome to our new website launch! These past few months, we've been working hard to update and redesign our website. We're excited for you to see all of the changes that we have made.
What's new?
For starters, we added an industry-standard client dashboard interface. This new dashboard will make it easier for our clients to communicate. You can now manage your account profile and change the preference settings of your products and services.
Another new change to our site is that it has been simplified so that navigation is easier. You can also easily track payments, invoices, and projects. If you have an issue, you can submit tickets for support or search the helpdesk database. Additionally, you can check the server status.
You can also now use our website on smartphones and tablets.
Finally, you can expect regularly updated blogs from us. We will be discussing a wide variety of topics to keep you in the loop. You can read the latest news about Polnetx, find useful information from the IT industry, and learn more about our services that can help your business improve its presence online. Software and infrastructure are just some of the IT industry topics we will cover.
Learn More About Polnetx
Since its beginning, Polnetx has been dedicated to delivering high-quality web hosting and technology products and services to individuals, local businesses, and organizations. We are passionate about providing excellent customer service as well as superior products.
What Can Polnetx Do For My Business?
· Domain services- new domain registrations, domain transfers, and domain privacy.
· Hosting- website hosting, website builder, WordPress hosting, reseller hosting
· Web technology services- digital marketing, consulting, sales funnel, and maintenance tech plans
· Web security- SSL certificates, VPN services, and CodeGuard
· Business email- inboxes, email security, and archiving services.

A Few Characteristics of Polnetx:
· We are passionate- We love helping others and what we do. Meeting people who have the same passion for their business is inspirational.
· We only provide exceptional products and services- We provide excellent services and products, but we always strive to do better. We always listen to feedback so we can give the customer what they want. It makes us more innovative.
· We are professional and creative- We know your business is unique, so we tailor to your specific business's marketing and other needs.

For all of the companies who have used our services, whether you've been with us since the beginning or you're new, we thank you. We look forward to working with you in the future. We're also eager to hear about what services and help you may need and how we can make our relationship even stronger. If you have any questions or comments, contact us; we're here to help.
Don't forget to follow us on social media and sign-up for our mailing list for promotions and the latest news.
We hope you enjoy our new website launch!
Comments